One of the most important things to know when travelling across a glacier, is what to do if you or your partner falls into a crevasse.
This means knowing what equipment to have on you, how to travel safely across a glacier, and what to do in the unfortunate situation that one of you does fall in. Our courses will give you the skills to do this as well as help you identify dangers and risks that you can avoid, so that you can enjoy the mountains in a safe manner.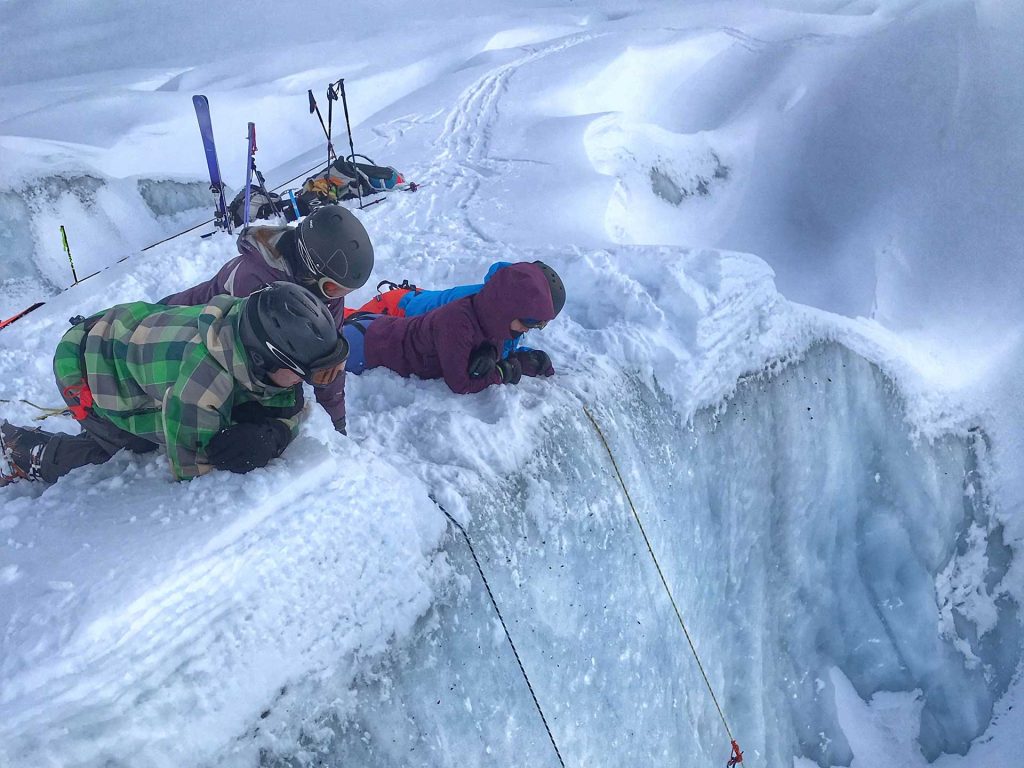 What is a crevasse?
A crevasse is a deep crack in the glacier which happens as a result of the glacier moving. Glaciers are constantly moving and descending, which means they are never in exactly in the same place, making travelling across a glacier extremely dangerous. It is possible to avoid them when you can see them, however when there has been recent snowfall, crevasses can be covered, but not necessarily filled by snow. If you step onto a snow bridge, it is possible to fall down a crevasse.
The majority of the high mountain routes in the Chamonix valley involve travelling across a glacier, so it is an important skill to learn. It is also important to revise these skills yearly to refresh your memory before stepping out onto the glacier.
Courses can be adapted to suit your requirements, with regards to numbers, days, and location. We highly recommend this course to anyone that wants to participate in activities involving a glacier.
It is possible to rent a certain amount of gear from us, or we can advise you on where to rent your gear if you do not have your own. What you need will depend on the course that you choose and we will send you a comprehensive list of equipment when you book the course. Please do not hesitate to send us an email if you have any questions about courses or gear.