We have a number of mountaineering courses available, depending on what you are looking for. Beginner, intermediate and advanced mountaineers are welcome to work on, revise and improve their mountaineering skills in the beautiful Chamonix environment.
In a majestic setting, we will teach you the basic techniques such as wearing crampons, using an ice axe and all the rope work required in mountaineering : knots, roping up in a group, safety techniques. You will be introduced to the breathtaking high mountain environment and discover basic snow and rock routes.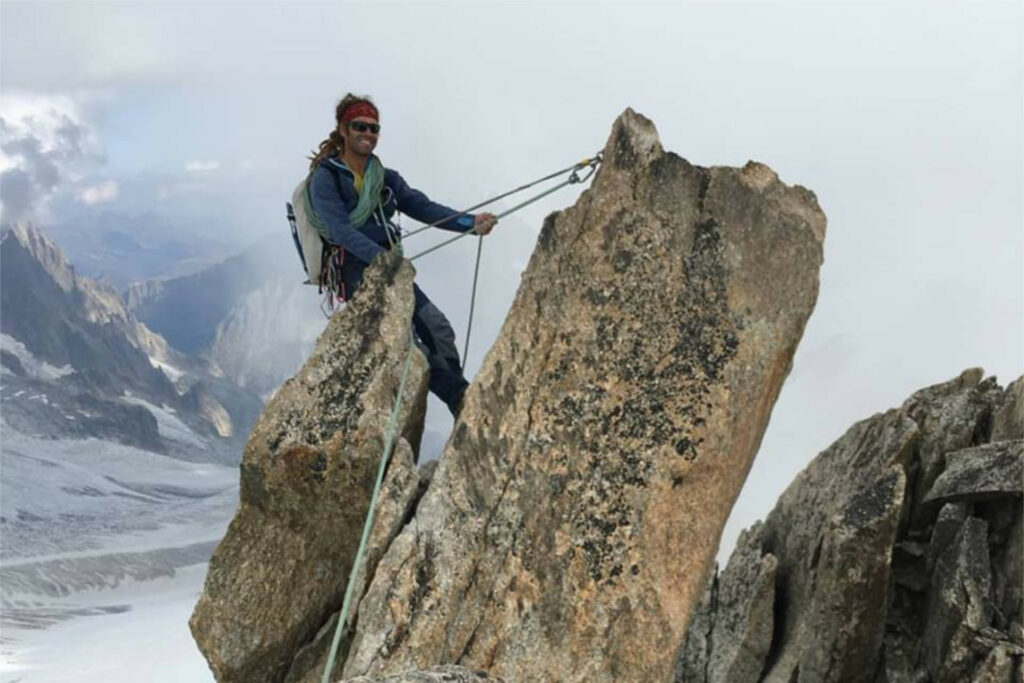 For more experienced mountaineers, our courses will go into more depth when working on your technique, progressing to techniques that you will need when moving on to unguided trips in the mountains. An example of techniques that you may learn are crevasse rescue, leading a route and gear placement in both equipped and non-equipped routes, short-roping, as well as decision making in the mountains.
Our courses are bespoke and adapted to the people who sign up, so please get in touch so that we may advise you and quote you on the best course possible for you.
It is possible to rent a certain amount of gear from us, or we can advise you on where to rent your gear if you do not have your own. What you need will depend on the course that you choose and we will send you a comprehensive list of equipment when you book the course. Please do not hesitate to send us an email if you have any questions about courses or gear.